Born 21st June 2022

9lb 7oz
Home birth
Jess, your second pregnancy, how was it different from your first pregnancy?
My first pregnancy was an absolute dream. Like I could've happily stayed pregnant and never understood peoples immense desire to be NOT PREGNANT! That was however until I got pregnant the second time round. The actual pregnancy was very similar, but my life looked very different this time round as I had a busy 2 year old in tow. No sleeping 8 hours straight or luxurious daytime naps. My body also just felt a little more battered – just more aches and pains than I had the first time round. I was also a LOT bigger and popped out a lot sooner. At 28 weeks pregnant with Otto I swear I was exactly the same bump size as I was 40 weeks with Winnie.
I also just found second time round I wasn't as focused on the pregnancy because I didn't have time to relish in all the little kicks and talk or sing to my babe etc – so I was a bit sad about this aspect!
How many weeks pregnant were you when you went in to labour?
I was 39+4
Did you naturally go in to labour?
On the Monday I was starting to come down with a cold. Being 39 weeks pregnant I really wanted to tackle this cold before having to cope with labour. I asked my sister to come collect Winnie that afternoon so I could try sleep it off. When my sister arrived I stood up and I felt a weird small warm gush! I got Winnie sorted and said goodbye and then came back into the house to investigate. As a midwife I can detect the smell of amniotic fluid so I knew straight away that I hadn't wet myself but that my waters had broken/were starting to leak. In that moment I said to myself "well, it looks like I'm not going to get better before I have to birth this babe". Talking to my husband about it I said I feel like I am showing up to run a marathon after a full night on the town.
This was also quite a strange time for me as I had the waters breaking but no contractions, and because with Winnie my waters didn't break until right at the end it just felt really odd and I didn't know what to do with myself. I started to get a little bit worried about my body not really knowing what it was doing because I wasn't having any contractions. I knew I wanted to avoid an induction at all costs. It was still early days but I called my midwife because I just needed some guidance on what I should do in this situation. I was torn between whether I should be trying to rest in anticipation for labour kicking off later that night, or whether I should be trying to get myself into labour (due to the limited time I had with the waters breaking) and actively going on walks and bouncing on the swiss ball etc. We made a plan together that I would just take it easy through the night and see what happens and then if nothing was happening the next day I would take the "midwives brew" and go for a big walk and reassess the situation.
I didn't need all those plans however because my body did know what to do! At about 5pm on our way home from collecting Winnie I started to notice some Braxton hicks type crampings that I had for weeks but these ones definitely made me kinda stop and notice them more.
By the time I was putting Winnie to bed at 8pm (I was breastfeeding her) and cramping up more frequently. I was very relieved when she went to sleep and I could get up and move around as the contractions were sore.
From then on the contractions just got stronger and closer together. Much quicker the second time round. It feels like there was no real "early labour" and within an hour of them starting they were very painful and I needed to breathe through them. This caught my husband off guard because although he knew I was having contractions he fully expected to be able to go to sleep and sleep through the night before I needed him! LOL sorry mate!
How did you find giving birth?
Super empowering. Really painful. Disappointing.
I am a bit of a birth junkie so I do LOVE that oxytocin high after giving birth and am always just so amazed at myself and my body. I found the actual labour VERY hard, I almost wanna say it felt harder this time round but maybe that's just cause it's more fresh in my mind haha. I had a cold during labour which wasn't ideal. I also found the pushing stage difficult. He was a whole 2 pounds heavier than my daughter was and I felt it when pushing. Maybe the speed made it feel more intense because there wasn't a super gradual lead up, and I've also got a theory about my waters breaking first making it more painful – as when your waters are intact it's like a nice soft cushion for baby, but once they are broken – babies head is just pushing down really hard every time you get a contraction. Who knows!
I had a vision of how this birth would go and it didn't quite work out that way which I was kinda disappointed about. Both times I've tried for a water birth but just always got out of the pool at the last minute and wanted to be on the toilet (LOL). Also, I was SO excited for Winnie to be at the birth and we had talked lots about it with her, although she was at the birth it wasn't how I imagined. The plan was to wake her at the last minute as I was pushing and bring her out. However, because she was also coming down with the same sickness as me, she woke at 1am and wouldn't let dad resettle her, I tried to resettle her whilst in active labour and it was NOT a vibe. So she was up with us until he was born at 4am. She was there but not there poor girl, lights were on but no one was home. It is still special that she was there even if she was just watching finding nemo and eating tiny teddies in the corner of the room while I pushed her lil bro out.
Why did you choose to have a home birth over a hospital birth?
I did my midwifery degree before having babies. And through this process and the many different types of births I have attended and facilitated – I knew that home was the best place for me. Everyone is different and some people don't relax till they walk into those hospital doors. I'm not afraid of hospitals but the thought of going to the hospital in labour freaked me out much more than staying at home.
How are you finding adjusting going from 1 - 2 kids? (Winnie 2 years old)
WILD. Like holy sh$%. Nothing could've prepared me for this. We are just starting to find our feet as a family of 4 now (3 months in). But those first weeks were SO difficult. We would all cry atleast once a day and often multiple times. The most difficult part was Winnie's emotions and both kids needing me SO much but not feeling like I could be there for both of them. Someone was always left crying whilst I was sorting out the other.
Don't get me wrong there has also been some beautiful moments and largely its awesome – Winnie loves her little brother (too much sometimes).
You run an antenatal class, tell us about that:
Yes I run Authored – Christchurch based antenatal class. The name authored was born from the idea of being the "author" of your own story. Birth story, postnatal story etc. Too often we just go in with a "wing it" mentality and let our stories be written for us. I am passionate about empowering and equipping new parents by bringing a holistic approach to antenatal education. My last class had a 50% homebirth rate and I am pretty proud of that! But more than that I have a lot of mama's with really positive induction and c-section stories.
You also have an online store, what are some of the products you stock?
The authored store has a bunch of different products from brands such as silverette, haakaa, mama + me. We also hire tens machines for labour.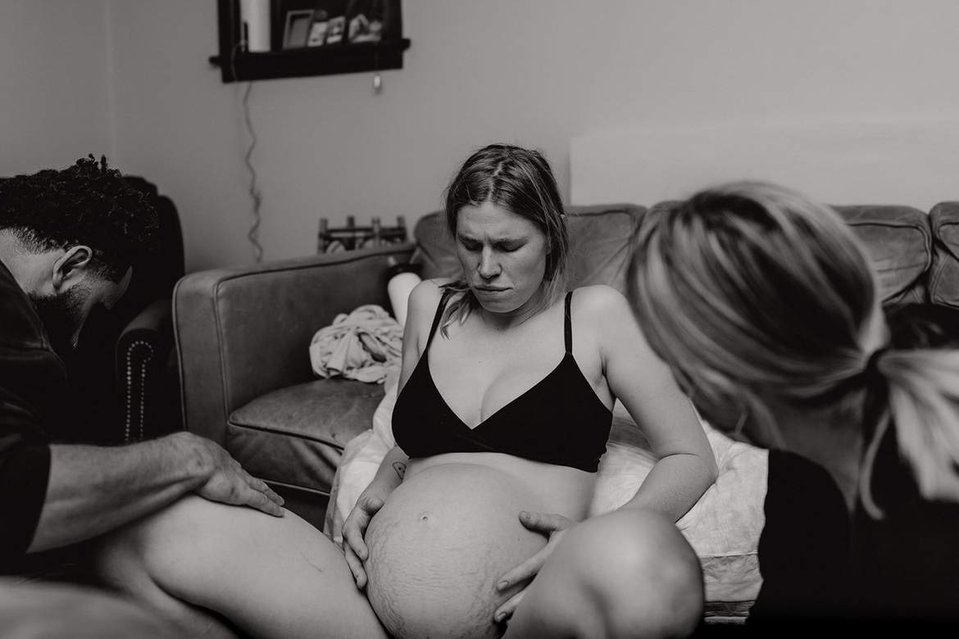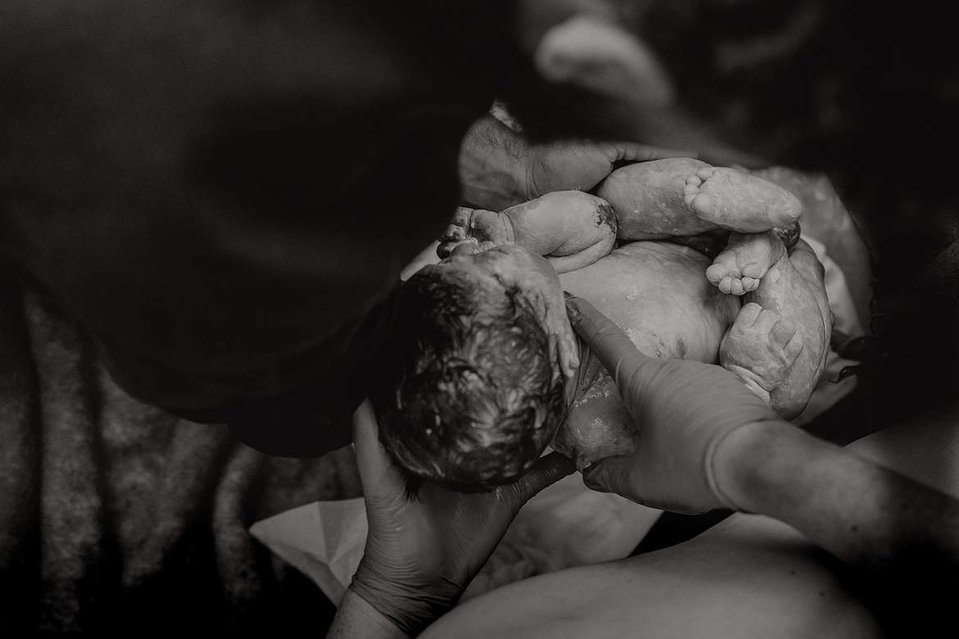 You can watch Jess' birth video here: